More Success Stories, See Why They Love Us
Dr. Anand Pandey is one of the most distinguished and decorated dental surgeon in jamshedpur .
You have missing tooth or teeth and you want to close it using a dental prosthesis. What are the options you have to replace a missing tooth other than a dental implant ?Your options are.
ZIRCONIA BRIDGES & CROWNS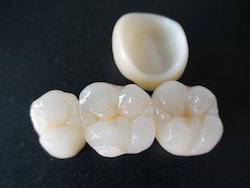 A zirconia bridge/crown is considered a top quality type of bridge/crown which is stronger, durable and visually appealing as compared to other types of bridge/crown.It is often preferred to metal ceramic bridge/crown in that it causes less tooth sensitivity and with no sign of the dreaded grey line around the edge of the gums. For many people this is a downside of wearing a bridge/crown.But one way of avoiding that is to choose an all ceramic bridge/crown or the highly rated zirconia bridge/crown instead
NOW, WHAT IF YOU DON'T HAVE ANY TEETH AND NEED A FULLMOUTH REPLACEMENT?
Don't worry Zirconia crowns can help you here too. First our team will give you multiple implants on which the zirconia crowns are fixed and there you go, your natural looking highly functional crowns are ready to chew your favorite diet.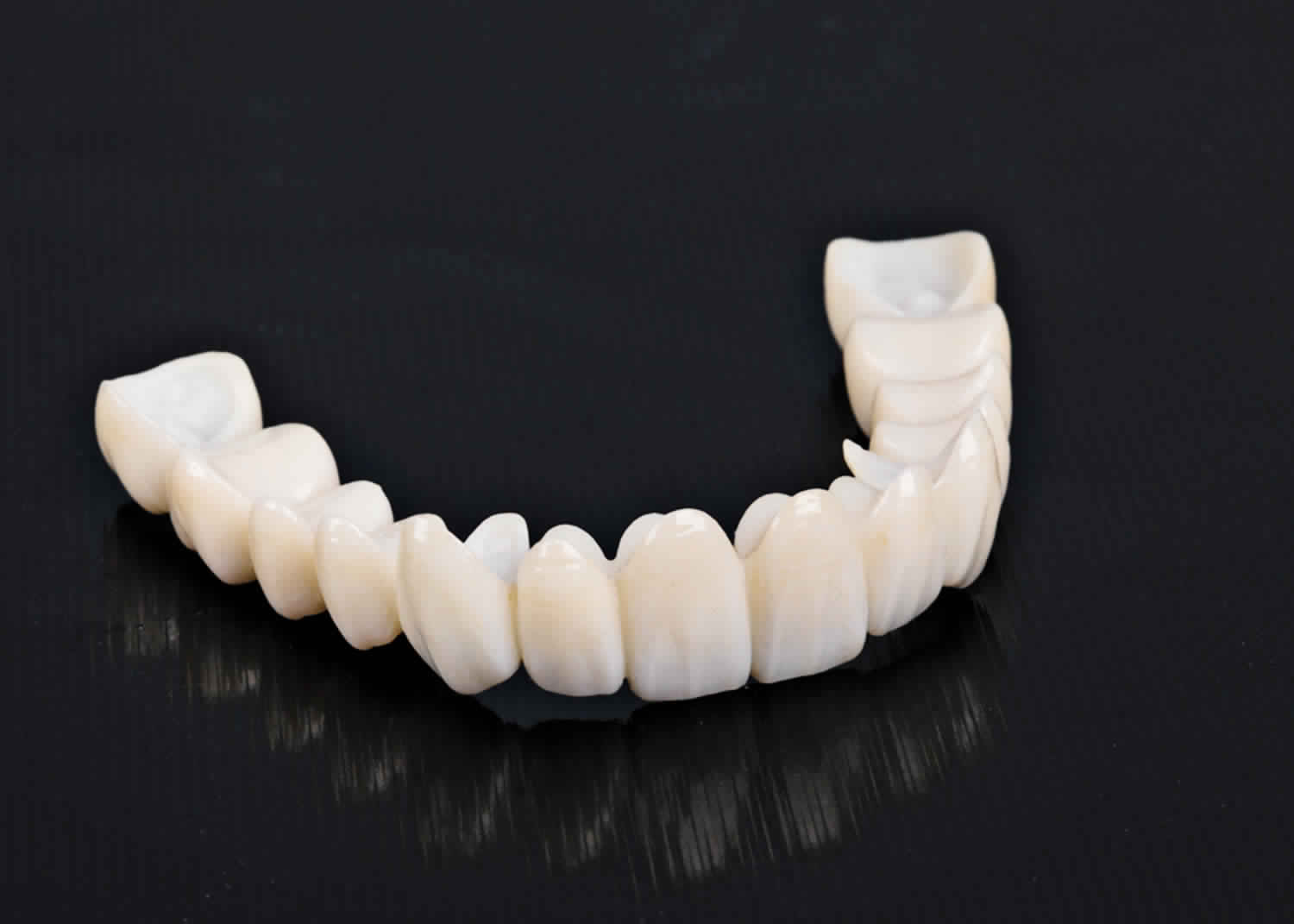 ADVANTAGES OF A ZIRCONIA BRIDGE & CROWN
The main advantages are a strong, stable and good-looking bridge/crown which blends in well with the rest of your teeth. Plus the material used to fabricate this bridge/crown is 'biocompatible'  which means that is kind to living tissue within your body and will not cause any ill effects, e.g. an allergic reaction.
Less preparation is needed which refers to the process you undergo before the crown is fitted. Your dentist reshapes the tooth, removing a tiny sliver which enables a better fit between crown and tooth. But minimal tooth reduction is required for a zirconia crown.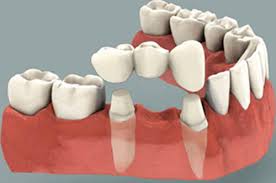 Plus there is no metal base within this bridge which means no ugly looking black line at the edge of the gums which is a common feature of metal ceramic bridge/crown. This is good news from an aesthetic point of view as many people prefer to wear a bridge/crown whose crowns closely match the colour of their natural teeth.